With the transfer window set to slam shut, we look at our top targets for our substitute goalkeeper role, with Fraser Forster being linked with a move to Everton.  Hugo Lloris remains as number one, but these could be useful back-ups…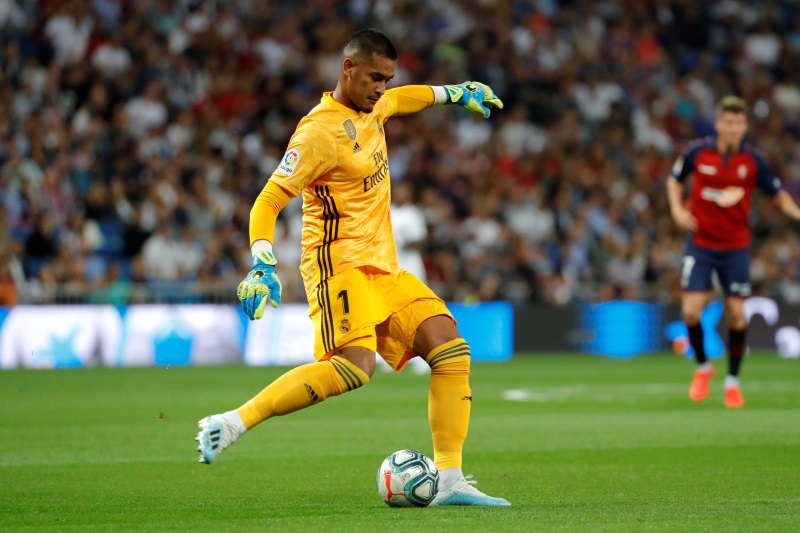 Alphonse Areola was born in February 1993 is a French football player and plays as a goalkeeper for West Ham United as well as the France national team.
As an academy graduate of PSG, Areola spent the initial parts of his career on loan, enjoying periods of time with Lens, Bastia and Villarreal. In the course of his time with Villarreal, Areola broke the club record for the lengthiest period of play with not conceding a goal, staying unbeaten for a period of 620 minutes. He returned to PSG in 2016 where he went on to make over 100 appearances.
In 2019, Areola joined Real Madrid on a season-long loan. In 2020, he joined Fulham on loan and followed up with another loan to West Ham United in 2021. In June 2022, Areola joined West Ham for a fee in the region of €12 million.
Areola has represented France at every youth level and was part of the squads which won the 2013 FIFA U-20 World Cup together with the 2018 FIFA World Cup. Here are a couple of must-know facts about Alphonse Areola.
Areola Grew Up In The Shadow Of The Eiffel Tower
Areola's parents Cleto and Heidi moved to France from the Philippines in the late 1980s. They settled in Paris's Grenelle district that is just south of the Eiffel Tower. He joined the local Entente Sportive des Petits Anges (Little Angels Sports Club) when he was six and first played as a left-back. A year after this, when the regular goalkeeper was injured at a tournament in Romainville, Areola took the gloves for the very first time at the legendary Émile Anthoine Stadium on the Rive Gauche (which translates as the 'left bank') of the River Seine.
He Was Nicknamed 'Superstar'
Areola's amazing performances and determined, dedicated personality saw him earn the nickname 'Superstar' and then quickly move up in the age-groups, playing for PSG's U19s when he was 16 and – after this – making his 'B' team debut at 17 in 2010. Also, he was capped regularly by France at every level from U17 to U21.
Areola Is A World Cup Winner
The year 2013 was a veritable breakthrough one for Areola. This football superstar made his first-team debut as a substitute for wounded Italy international Salvatore Sirigu in a 3-1 home Ligue 1 victory over Brest on 18 May and his first senior start in a 3-1 triumph at Lorient a week later. Two months after this, he was France's hero in the FIFA U-20 World Cup final, saving two Uruguayan penalties in order to lead his nation to their first ever triumph in the competition.
Who Is Areola Married To?
Areola is married to Marrion Valette Areola. The couple met in the neighbourhood where they grew up and tied the knot in 2014. His net worth is believed to be over $3 million, a sum that anyone placing an Australian Open bet would be thrilled to win. Areola currently earns well over $2.4 million per year, which takes care of all the family's spending.